Quick purchase
Please enter the article no. from our catalogue.
Handmade lollipops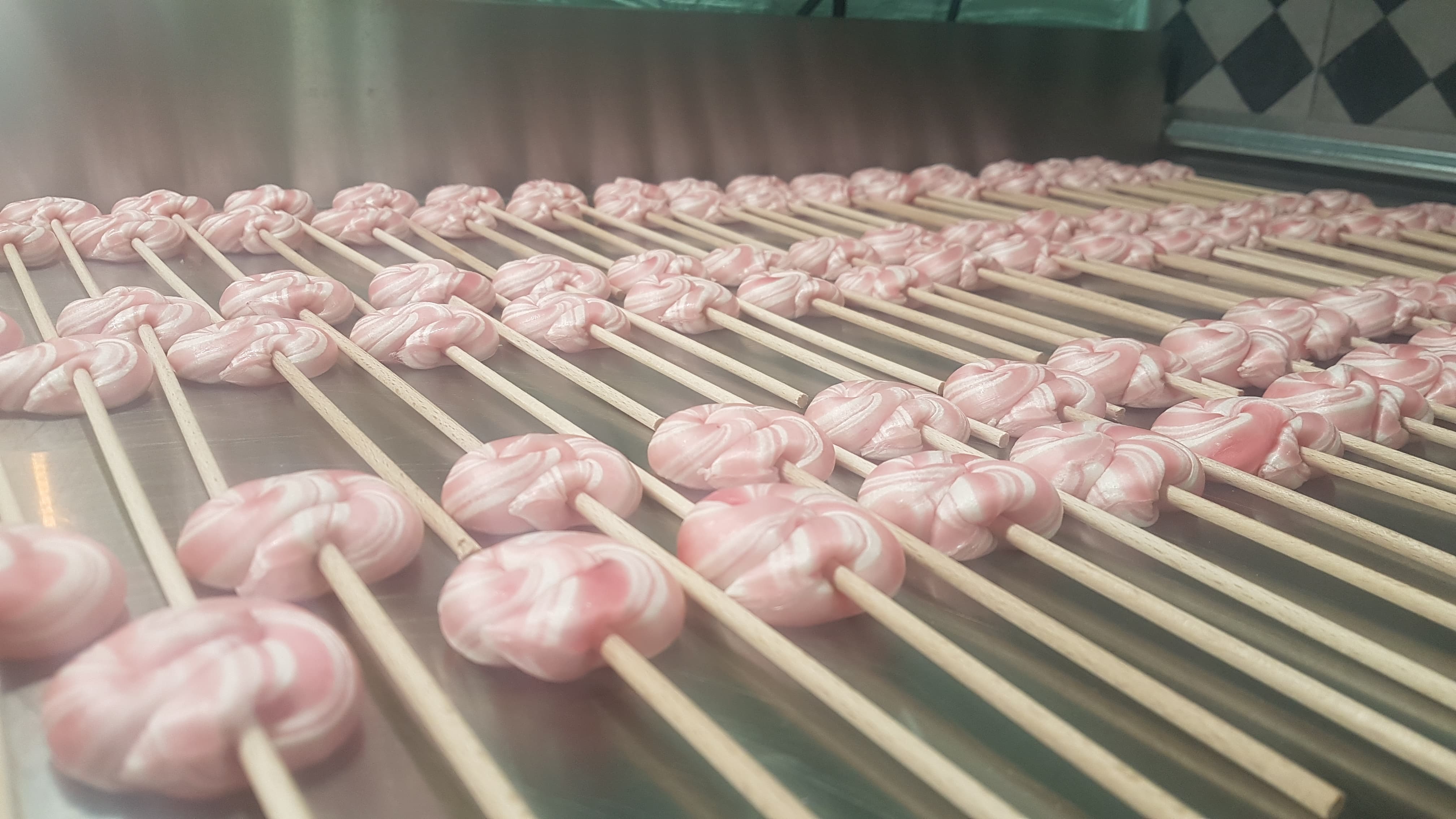 Traditional with natural colours and aromas
We attach great importance to traditional production in compliance with new guidelines.
Classic lollipops in many flavours made by hand.
The motto is ''quality by omitting'' we only use high quality and absolutely necessary ingredients. That means in plain language, everything is naturally coloured and for the most part also naturally flavoured. All other usual chemical ingredients are deliberately left out.
Our lollipops are all vegan, gluten and lactose-free and free of AZO dyes.
More sub categories: